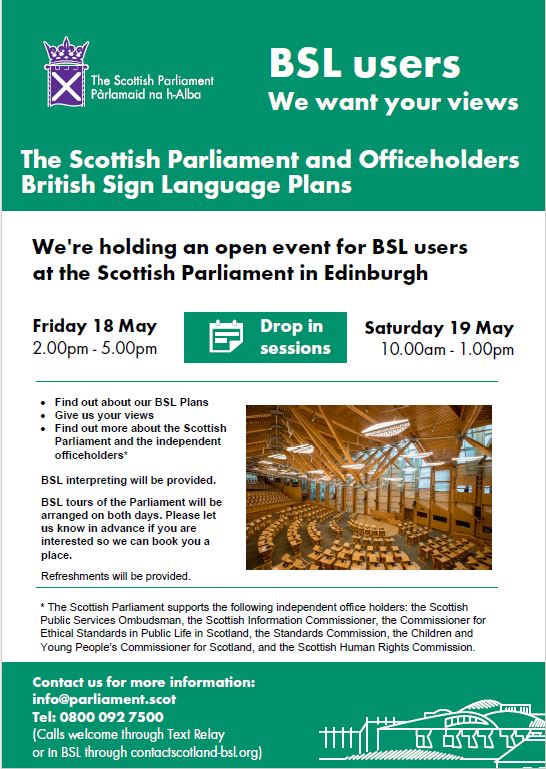 This year SPSO are working on our British Sign Language (BSL) plan. This plan will bring us in line with the BSL (Scotland) Act 2015, and will set out the steps we will take to make our service more accessible to BSL users.
On Saturday 19 May the Ombudsman, and other staff from SPSO, will be attending a drop in event at the Scottish Parliament where members of the public can come to find out more about our BSL plan, and offer us feedback.
We would love to hear your thoughts on what should be in the plan, and we are keen to hear the experiences of BSL users to inform our plan.
We will be at the Parliament from 10am - 1pm on Saturday 19 May, and the event is open for all to drop in at any time. BSL tours of the Parliament will be offered on the day - pre-booking is required, contact info@parliament.scot for further information.
The Scottish Parliament have produced a video in BSL about each of the Officeholders and what we do. You can view this video below: