Wednesday, September 19, 2018
Today we are publishing our Annual Report for the year 2017-18.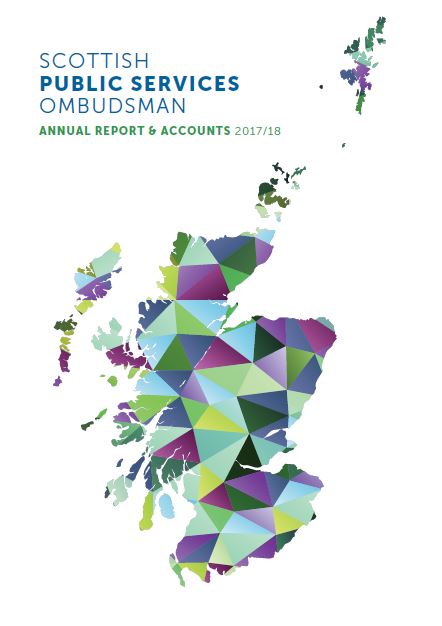 The Ombudsman, Rosemary Agnew, is delighted to report a strong performance and the office's many significant achievements over the year. These included: clearing our backlog of cases, laying our new strategic plan before Parliament, issuing our report "Making Complaints Work for Everyone" and positive engagement with a wide range of stakeholder.
2017–18 also saw us achieve a major milestone with the NHS being the final sector to implement model complaint handling procedures.  This means all Scottish public services now take the same, two-stage approach to complaints handling.
Our complaint handling performance at a glance:
We handled 904 enquiries
We received 4,125 and closed 4,226 complaints
We upheld 58.8% of complaints
We made 635 recommendations about learning and improvement, 448 recommendations to provide individual remedy for an aggrieved person and 109 recommendations to improve complaints handling performance of public bodies.
We closed 97.1% of complaints within 260 days against a target of 95%